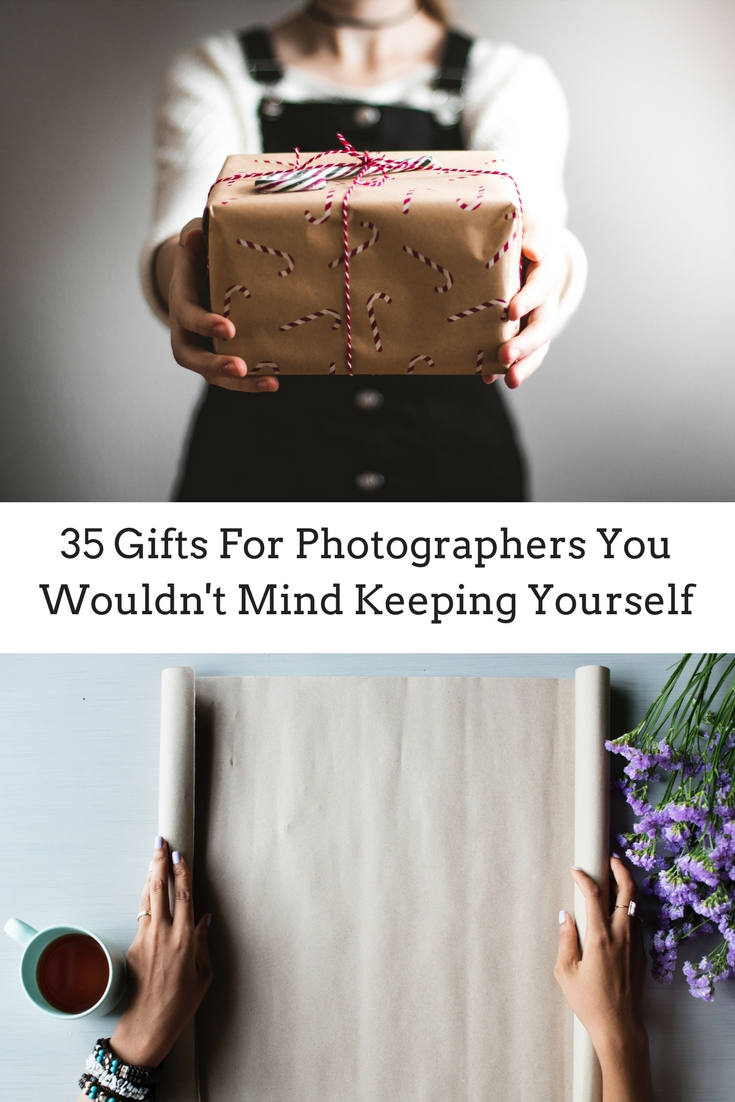 Finding a gift for the photographer in your life is sometimes hard.   We can be obsessive,  and we do a ton of research before we buy anything which is why we are particular when it comes to our photography equipment.
But, It's not always the case we do have a fun side and appreciate most gifts related to our hobby and more times than not would like something small to know that you are thinking about us.
Here are 35 gifts for photographer that is sure to put a smile on their face.
Click any photo for current pricing
Fun Gifts For Photographers
Camera key Chain
Add a little bit of spark to your set of keys with these fun camera key chains.
This cute single reflex camera keychain has a LED light and makes a shutter sound when you press the button.

If you are after a small simple key chain this key chain is for you.

Bottle Cap Tripod
Taking a tripod when your on holiday is not always convenient, they can be big and bulky.   
This bottle top mount makes The Perfect Tripod replacement for a point and shoot digital camera.  Especially for a quick group photo or a long exposure.
It's small enough that you can keep in your handbag or pocket. Remember to always use a full bottle!

Photo-opoly game
Whenever I think of a Monopoly type game I always think of family arguments but this is actually cool take on the classic Monopoly style game.
Choose 22 of your favourite photos and incorporate them into the game. This game is perfect for birthday parties, family reunions, baby showers and any type of event or celebration where you can  incorporate photos.

Shutter huggers giraffe
This shutter hugger is one in a series of cute plush toys that fit over camera lens to keep your subjects engaged. Perfect for young kids or even animals get them looking towards the camera.
Also available Dalmatian,  dinosaur, monkey, ladybug, reindeer,  tiger and eagle

Cool Gifts For Photographers
Camera pillow
Use this retro style camera pillowcase to cover up those boring pillows you have on your couch.

Instax 90 classic instant camera
I've used the Fujifilm Instax Mini 90 for parties and weddings.  It's great to be able to take photos and get that instant gratification when the photo is printed on the spot.  Use the photos in a guest signing book or simply give them out to the guests.

Lens mug
My replica lens travel mugs proudly sits next to my monitor when I edit my photos, keep my coffee warm.  
It is a one to one size of a Canon 24 – 104 mm and it's definitely a talking point when clients come over for a meeting.  
Any photography nerd would love to have this novelty lens mug.

USB camera thumb drive
Get nerdy with this USB thumb drive that shaped like a camera.  The lens holds the USB, sizes available in 8GB, 16GB, 32GB and 64GB
Cheap Gifts For A Photographer
Micro Fiber Cleaning Cloth
A pack of 6 microfiber cleaning cloth are small enough to have one in each of your camera bags and also in your pocket.   
You could use your shirt to clean the lens, but remember the detergent you use could be harmful to the front element of your lens and these microfiber cleaning cloths are cheap enough they can simply replace them when dirty.
Battery Case
If you're a portrait or wedding photographer, that uses an off camera flash, you know that having a spare set of batteries is important and these battery cases will keep them organised.
They simple and work as expected. They are also perfect for rechargeable batteries around the house, to always having a fresh set on hand.
Camera Wraps
Camera equipments is expensive and can get scratched over time.  
These tenber protective wraps are so simple to use and they keep your equipment safe from scratches and minor bumps.  
They come in sizes from 10 inch all the way up to 22 inch in size. Giving your the freedom to wrap all sorts of electrical equipment such as cameras, lenses, and laptops to keep them safe in a regular backpack or camera bag.
Christmas Gifts For Photographers
Camera Cookie Cutters
Circles for cookies are boring. Use these camera cookie cutters to add a little bit of creativity to your baking. Perfect for the photo geek and kids alike.
Digital Photo Frame
If you run out of space on the walls for photo frames or you just don't have the time print. This digital photo frame is the best compromise.  
With sizes ranging from 8 inch all the way up to 17 inch.
It hasn't energy-saving motion sensor feature where it automatically  turns the photo frame on when you enter the room and you can simply use a USB stick or memory card to instantly display photos and videos.

Selphy Printer
Small enough to fit in a bag this wireless portable printer is a photo Kiosk in a bag.  The Canon selphy cp400 is a wireless printer that prints out a 4 x 6 in under 50 seconds.  You can use it to print directly from a USB or memory cards.
He won't have an excuse now to include a family photo with your Christmas cards and you won't have to leave the house to do you.
It also works a treat for birthday parties, your friends can send smartphone photos to the printer to print them off. It's also possible to create a makeshift photo booth and print 4 photos at a time.

Photography Books
Understanding exposure by Bryan Peterson is one of those books that should be in every photographers library.  Excellent for beginners but also for more advanced photographers that are looking for inspiration.
Brandon Stanton Humans of New York  is a photo book with over 400 photos and stories.  If you enjoy reading his blog you would definitely enjoy curling up on the couch and reading the people's stories in this book.
Unique Photo Gifts
Toilet Paper Film Canister
You can't get any more of a unique gift than a film canister for your toilet paper.
Camera Watch
Never leave home without a camera. This camera watch bracelet allows you to take photos and full HD 1080p video and supports a MicroSD up to 64 gb.
Bento Camera Lunch Box
The Bento camera lunch box will be a conversation starter in any lunchroom.  Perfect for the photography Geek that is into their meal prep and likes to organise their lunches.
This lunchbox has three compartments with a watertight seal and bonus plastic cutlery.

Shortcut Silicone Keyboard Protective Film
For the photographer that uses the Apple Magic Keyboard this silicone keyboard shortcut skin can help increase your productivity during those long edits.
Photoshop Shortcut Skin
Lightroom shortcut Skin
Film Photo Scanner
This film scanner will convert 5 types of film to a 22 megapixel JPEG photo in 2 seconds.  Photos are scanned directly on to a memory card so no computer is needed to operate, It has a 2.4in LCD screen.
Works with 35mm, 135, 110, 126KPK, Super 8 films, Slides & Negatives

Photo Gifts For the Photographer Dad
Camera Cufflinks
These cuff links are perfect for the photographer dad that wants to have something more than just a boring set of cuff links.
I have a pair of these and every time I wear them it's  always a conversation starter.

Photo Gifts For The Photographer Mom
Jo Totes Gracie Camera Bag
Spoil mom with this cute camera tote bag by Jo Totes Gracie. It's a leather tote with  3 sections that are removable from the silky cotton interior.
Best of all it doesn't look a camera bag so mom can also use it as a regular bag.

Camera Pendent
An inexpensive gift for Mom. This camera pendant comes with a adjustable leather necklace.  It's roughly the size of a quarter.
Practical Gifts For Every Photographer
Sandisk Memory Cards
Every photographer should be using quality memory cards in there cameras to minimise the risk of losing photos.
These SanDisk Ultra memory cards are twice as fast then a regular memory card and they have a 10 year limited warranty.

Samsung Portable SSD Drive
A portable SSD drive is more expensive than a regular mechanical hard drive.  
But the bonus is the transfer speed is so much faster than a mechanical hard drive.  
Plus there is no moving parts so your data is safer just like a memory card.
Camera Rain Cover
A camera rain cover should be a staple in anyone's camera bag especially if you do a lot of outdoor photography.
This version 3 of the think tank rain cover fits a full frame camera perfectly and mine have served me well for more than 5 years.
Memory Card Wallet
Losing photos sucks and can be extremely annoying. If you're a professional photographer like myself it's not an option.
I've used the Think Tank Photo Pee Wee Pixel Pocket Rocket Memory Card Case
for as long as I can remember and it's always attached to my camera bag.  This particular model holds 4 CF cards And 3 SD cards. It also has a business card holder on the outside to keep spare business cards but also use full if it goes missing people can return your memory cards.

LED Photography Lights
These LED lights originally for video but they work well with digital photos too.
The version I have you can change the white balance from cool to very warm and also the intensity of the LEDs.  
I use two on top of each other to get more coverage and I like to use them for the ring shots and creative portraits.   
I have also used these LED lights to help me find focus in very dim light conditions.

Lightroom Classic Subscription – Adobe Photography Plan
Who wouldn't want to receive a years worth of access to the Adobe photography plan which includes Photoshop CC and Lightroom cc.  
For a photographer it has all bases covered when it comes to editing. Lightroom Classic is used for large volumes of photos and to catalogue your photos and Photoshop CC is great when you want to do extra heavy editing of your photos.
Lightroom Classic Presets & Templates
Save time and effort to produce photos that pop with these presets & templates for Lightroom Classic
These 143 Lightroom presets and templates for portrait are the same ones I use in my portrait and wedding photography business.
65 1-click Basic edit presets to fine tune your photos
11 colour presets
11 Black & White presets
11 Matte Presets
11 Bright and soft pastel presets.
6 Export presets for social media
10 Export Presets for JPEG
18 Print Templates for Social media collages
Mini Table Top Studio
If you're into selling things online then the mini tabletop studio is great at giving anybody professional looking photos.   It comes with everything you need a translucent Cube, background and lights in a small package that fits on a table.
A choice of two sizes 16 inch and 20 inch for larger objects.

5 in 1 Reflector 24 inch ( 60 cm )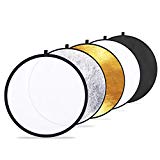 You can use the translucent white reflector as a diffuser.
Every portrait photographer should have reflector of some sort to help shape both natural light and off camera flash.
Silver reflector will add contrast to a photo
Gold reflector warms up skin tones useful for portraits in the shade
White reflector can be used to bounce light onto subject
Black reflector can be used to remove light or create shadows in portraits.

HoldFast Gear MoneyMaker Two-Camera Harness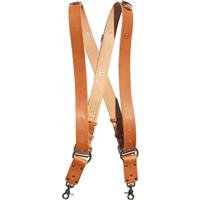 I have used the money maker dual camera strap for five years and it's still going strong.   I used to use the camera strap that came with the camera until Until I dropped my camera and I haven't stop using the money maker since.
The leather is high quality and the clips that connect to your camera are also very strong in fact the clips are the same ones they use on sailboat sails.
It's extremely comfortable  even on those long 8 to 10 hour weddings.