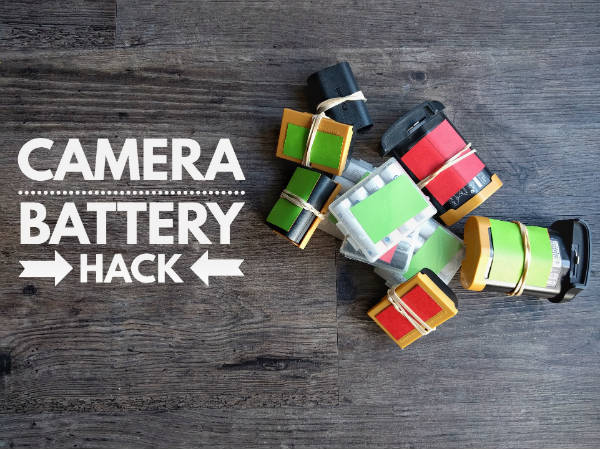 Here is a camera battery hack, I use to help tell which batteries have been used and, which ones still have full charge.
Leading up to a wedding or a big event, it's very common for me to charge 24 AA batteries in preparation.
Knowing which batteries to charge and which still have charge. Saves the trouble of charging all the batteries just to be safe.
I use Eneloop batteries, these are the best rechargeable batteries hands down.  They hold their charge extremely well. Infact they hold 65% charge for up to 5 years when In storage.  I know, Crazy right?
I highly recommend any with batteries and you can find up-to-date pricing from Amazon for a 12 pack.
Tip: The Eneloop fast charger does 4 batteries in 4 hrs, the standard charger does them in 10 hrs.
To organise my batteries I use these durable AA battery cases from Amazon. The are very cheap combined with this hack has saved a huge amount of time.
This quick battery hack has saved me plenty of time when it comes to general upkeep of my rechargeable batteries.
Even though I do use  Eneloop batteries, which hold their charge very  well.  I still charge them,  If it's been at least a month since I last fully charged them.
If it's only been a week or two, I'm confident they have enough charge for a full wedding.
Instructions to make your own rechargeable battery indicator
Things you will need
Coloured paper red and green
Scissors
Glue
rubber band
AA case
Step by step instructions
1. Take the two pieces of paper and glue together to make the indicator.
If you don't have any coloured paper lying around. Use a word processor to set the one page colour green and one red.
2. Smoother out glued paper to remove air bubbles and leave to dry.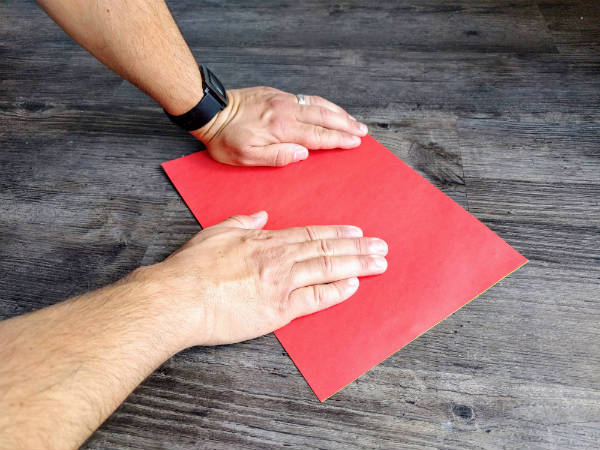 3. Using a pencil and ruler to mark out vertical and horizontal lines that are an inch apart.
4. Cut out the appropriate size strips or squares to fit the AA cases.  You can also use the same indicators your camera batteries. I've found two squares to make a rectangle fits the AA case well also the camera batter to my 5D Mk3.  Four squares together to make a larger square works will with my 1D Mk4 batteries.

5. Insert the coloured strips of paper in to the AA battery case or attache to a camera batter, using rubber band.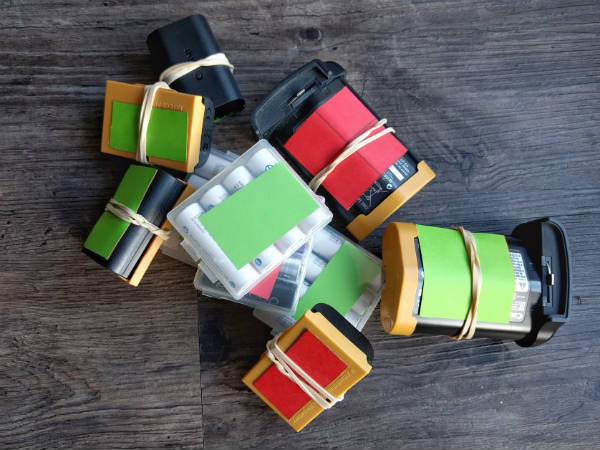 A quick simple rechargeable camera battery hack, that you can make within 10 minutes and will save you plenty of time next time you're photographing with a flash.
As you can see it's took next to no time to make.  One sheet made more than enough battery indicators, with lots as spares.