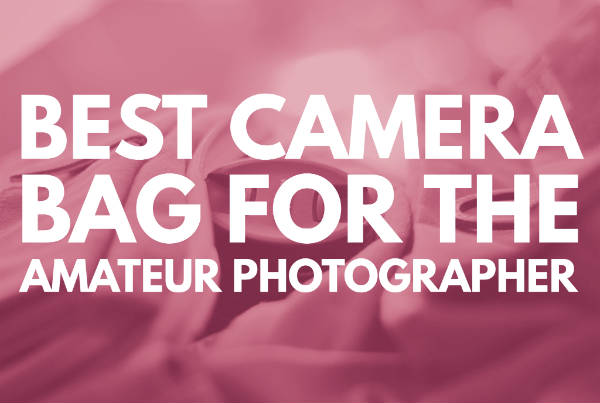 My system consists of a Nikon D700 and 3 lense, 1 flash and lots of memory cards, cable release, batteries.
I'm looking to add another camera body when i get the money and maybe a prime lens. I don't always take the whole kit with me. I currently have a lowepro backpack and it holds my kit nicely, but is very empty when I only take one lens and camera out with me.
I've looked online and came to the conclusion. No one camera bag is going to work for every occasion.
What are your thoughts?
What is the Best camera bag for the amateur photographer?
Choosing the right bag for the job

Small pouches / bum bags

Sling bags / messenger bag

Back packs

Roller bags

Making you own camera bag
Hey Oliver, thanks for your question. I have to agree with you there mate, there is no camera bag that will suit every single occasion.
I must have accumulated at least 10 bags over the years and each serves a different purpose, and I assure you it does, and I assure my wife every time I buy a new one it does too.
Just like a pair of shoes, there's no pair that suits every single occasion, but there is a pair of shoes for every occasion. I just made that up, I don't know.
Anyway, back to bags. The thing is with choosing your backpack, it comes down to how much equipment you want to carry obviously, right?
I think, when people go out photographing, I see this quite often with new photographers, is they take the whole kit and the don't necessarily use all of it or even, other than just what's in their hand so, I think thinking that way is probably a good way of going.
Now, you say you've already got a backpack and it holds your kit nicely, well you know, if all you're worried that when you go out by yourself, so when you go out and you've just got one camera and one lens, you may just need a smaller pouch or a smaller sling bag or even a bum bag or a small backpack that will hold that and some accessories.
Small pouches / bum bags
The Lowepro sideline shooter bum bag is no longer sold by Lowepro. As an alternative the Lowepro Inverse 100 AW or Think Tank Hubba Hubba Hiney Is a good solution. Try these pouches, Thank Tank Skin set
That's what I would recommend. Now if you're using your bag for storage, which I guess a lot of us would do, put our stuff away and then store it wherever, then having a bag that accommodates everything in one location is also an option.
You can see why people have more than one bag, it's just, your kit grows and you obviously need more place to store your stuff.
What I would start with is obviously what you're taking with you and if you're saying you're taking one kit, so one camera and one lens, I tend to use a bum bag. I've got a Lowepro Sideline Shooter, it's called. I've had this for I think close to 12 years. It's one of the first bags I purchased.
It has several zips, one that opens up the whole thing from the top and I can go in. Also it has a few other pockets on the side.
It has one zip that it gives me quick access but predominantly it's just like a bum bag. It's one big pocket with some mesh pockets on the outside and mesh pockets on the inside. Really, really cool. I have my camera with a 50mm or 24-70mm, no grip, it's just in there and it fits quite nicely.
In fact there's actually room for other stuff as well, there could actually be a second lens if it's small or wallet, keys, phone, that type of thing.
It's quite comfortable to wear, it hasn't got too much padding around the front, which is fine by me. It's got actually a fair bit on the back, so the part that goes onto your body. It's really, really good.
Now I also do use things like pouches with my Think Tank Speed Belt. It looks a little bit geeky but I use this when I do sports photography of if I'm out photographing a family and I just want to take one or two things.
I put one or two pouches, not too much, but you know, things like a little flash or even another lens or I just want to keep my keys and stuff in there instead of my pockets.
That works quite well, that actually even works on a regular belt as well. You can buy these separately, these are called the Skin Set. I'll put a link in the show notes for these bags I talk about so you can have a look.
Sling bags / Messenger bag
Think Tank Retrospective Lens Changer 3 or Lowepro Passport Sling DSLR Camera Bag or for small cameras Lowepro photo sport
The next would be a sling bag. Now this is what I tend to use when I go out and I've got two lens and a camera. So far the bum bag is the only time I've attached my camera to my lens, predominantly I have them separated and it just makes a lower profile, that's all.
There's no right or wrong. I know there are some bags out there that allow you to put the camera and lens together and insert it in there and that's fine if that works for you.
There are, I believe, Think Tank and also Lowepro make bags that just hold the camera and lens, which is cool, and maybe a little bit of space for memory cards and some keys or whatever.
They're very limited as to what you can carry, so I use a sling bag that looks like a messenger bag.
It's made by Think Tank, it's the Lens Changer 3. It is designed predominantly for lens, so the idea is to have your camera ready to go and you're using it but then you have three extra lens that you can be changing out of.
I actually, when I go out of town, I use this bag, as I mentioned, with two lens and a camera body and the camera body when it doesn't have the grip on fits nicely.
It actually fits a 24 – 70mm with the lens reversed and it's quite high. It even comes with a rain cover. It even has a pocket in the back I can put notes, model releases, directions, that type of thing. I use that quite often.
I think it was 160 at the time, not too expensive, but not too cheap either for what it is, I guess it's limited. When you think about it, it's only meant to hold lens. If you adapt the camera bag to your needs, it actually works quite well.
If I couldn't get a camera body in there, I'd actually be stuffed and I probably would take something else or have to carry my camera with me as opposed to putting it in the bag.
I'm very lucky that it does actually fit in there and that works quite well for me. It looks like a regular messenger bag, which is great, especially if I'm on public transport and I don't want to look like a tourist.
Back packs
Think Tank Shape Shifter or Lowepro Ridgeline BP 300 AW
The next would be backpacks. Now you can get smaller backpacks that would accommodate a camera and a couple lens but the problem is with backpacks is they hold so much.
I guess that's not really a problem when you think about it, but if you have to lug it around, it's, from the house to the car and then from the car to the location, if it's quite a short distance it's okay.
If you're, for instance, going on a photo walk and you want to walk around all day, you catch public transport into the city or wherever you're going and then you're walking around for the day and coming home, that bag on your back with all that weight can get quite tiresome.
Low Pro and Think Tank make really good straps on their bags. I really do like, and these are the brands that I do use quite a lot.
I tend to change between the two because they're good quality bags. They're made very well and they have a lifetime warranty on them.
You can't go wrong with that, right? Back to the straps, so the straps, you should have good padded straps, but also to have the padded waist strap as well.
I have a Shape Shifter backpack and that fits two camera bodies and two lens and a flash, I believe, yes and a flash, just in the main compartment.
Once I take everything out I can zip it up and I use that for if I'm doing event work and I can just slip that in the boot or I can just wear that and it comes down to like four inches flat.
It's awesome. You know, there's a lot of bags that are just so well padded that really aren't necessary. I know that kind of sounds weird, because all the glass and the fragile electronics, but you know, if your bag is so full of equipment, once you drop it, something's going to break regardless because of all the weight.
I've found that if I'm careful with it and I don't drop it, it's all good.
This backpack, the Shape Shifter 2, has heaps of pockets. It can even fit a laptop in there. It also fits heaps of accessories in the front.
It also has a few other pockets, it has a rain cover as well and it was a couple hundred bucks but you know, serves a purpose and that purpose is to carry two cameras and the associated lens with me.
When I do the event work I've got my laptop in there as well, so it's, I do sometimes take it with less equipment but it's just overkill, as you've pointed out with your Lowepro bag, but it is a really well made bag.
Roller bags
Think Tank Airport International v3 or Lowepro new pro roller X200 AW
Next would be a roller bag and the roller bags, I think once you get your extra equipment and have a little roller bag and you want to take it places, right?
I mean, with your current equipment I would not recommend a roller bag for you unless you've got lighting equipment or lots of flashes and stuff, other lens you want to carry with you, but it would be definitely overkill.
It probably would be a good storage solution. I have a roller bag, I've had it for, must be, I don't know, eight years or so and I paid $400 for it. It carries a whole heap.
I find that if it's a bit bumpy or gravel I'm stuffed, I've got to carry it and that's where the problem happens.
You can get roller bags that have straps from Think Tank, which are really smart, but once again, when you're loading it up with so much equipment it defeats the purpose, you should be rolling it, right?
The wheels are roller blade wheels and they've survived over the years. I've used it every weekend for the past eight years, so they're really well made but that's the airport security Version 2, I believe it's called, so I'll put a link in the show notes.
That's going to the extreme and that's when you have a fair bit of equipment and the configuration of those can be changed, along with a lot of the other backpacks too.
You have the dividers that come with it. This roller bag had so many dividers that I've used the dividers in other backpacks. There's so many that come with it.
Making you own camera bag
Lastly, I don't know if you've thought about this, Oliver, but making your own backpack.
Here's the situation, if you buy more equipment, you need a bigger bag, because you say it fits your current situation nicely but if you wanted to go on day trip it's too big.
How about if you take some of the inserts out and use a day pack? I've done this a few times when I've done hiking.
Take your day pack, put some of the padding from the camera bag, have the camera attached, so the lens attached, I've only just taking one lens, right?
Use the dividers, and then put my clothes on top, that way it's not bulky. It carries other things other than just my camera equipment and it's cheap. I've already got the stuff there, right? That would be my suggestion.
I mean, if you're going to get more equipment, then obviously you need somewhere to store it, and maybe getting a bigger bag would be an idea or maybe even getting a smaller bag to cater for those trips that you only have minimal amount of equipment and have two bags and split it between the two when you go to store it.
That could be one option and that's probably a cheaper option too, because the bigger the bags you get, the more the costly they get.