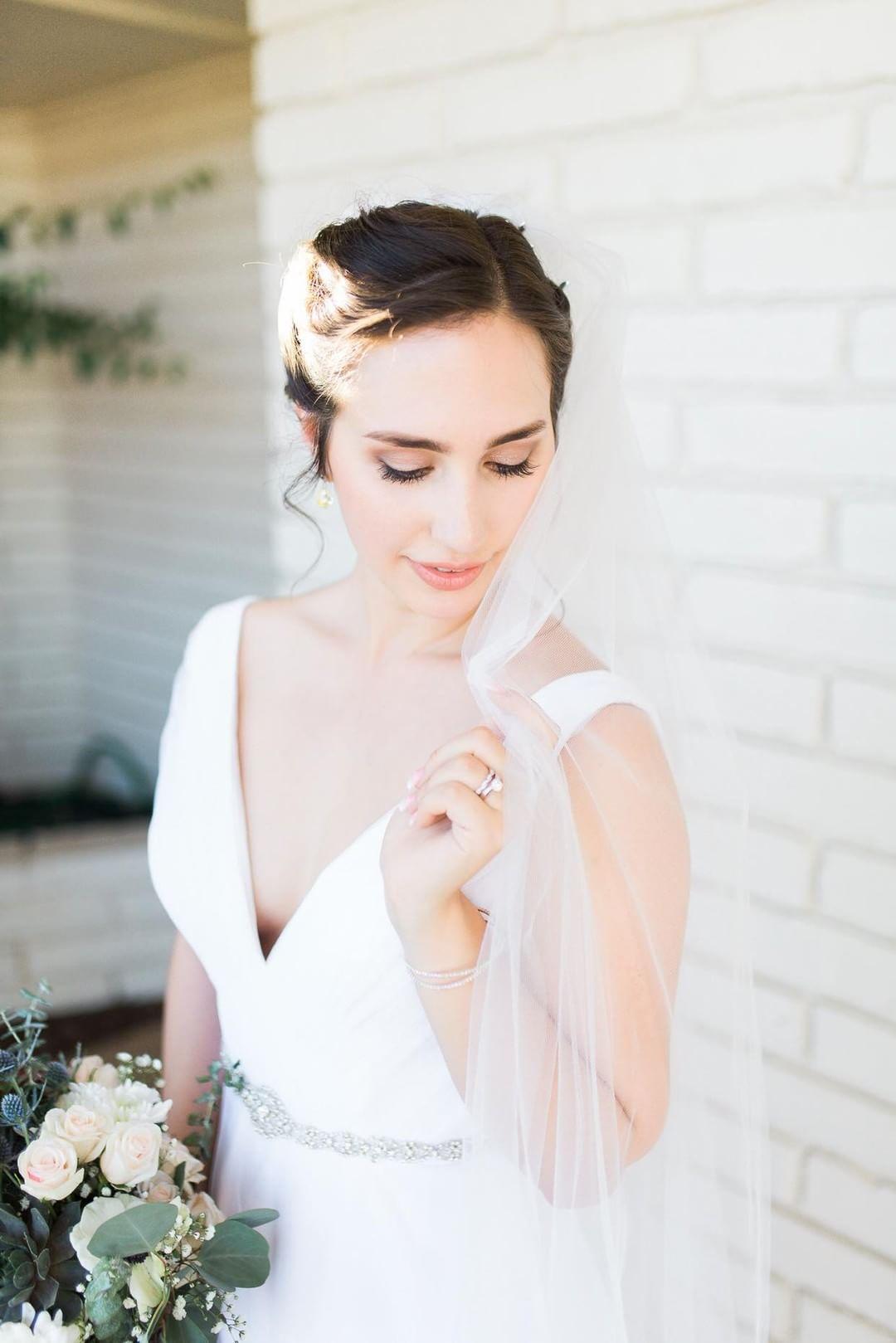 I was originally drawn to today's guest by her gorgeous wedding photos. The posing is natural and the editing is light and airy, A style that new wedding photographers should aspire to.
Tara of Tara Nicole Photo is a wedding photographer working out of Arizona.  She loves whiskey, her sugar pleasure is rocky road ice cream and she has a masters in Counselling which she put on hold to pursue a career in photography.
A self confessed relational person, constantly looking to get to know her clients.  Tara goal is for her client's photos to fit who they are and not for the client to fit her style.
Within seconds of browsing her portfolio. You can tell Tara has built a connection with her couples putting any camera shyness at ease, creating photos that her couples rave about.
To see more of Tara's gorgeous wedding photos, visit her website or connect on Facebook or Instagram
1: How did you get into photography and how long have you been photographing?
I first picked up a camera about 6 years ago. My father-in-law lent me his old Olympus crop sensor with a pop-up flash and I began photographing my family and a small handful of paying clients (we're talking about $25-$50 at most).
It was simply a hobby for many year until I decided I wanted to dive into boudoir. I found I was actually really good with this style and loved it so I went on a bit of a boudoir spree for a year and then had to step back again once I got pregnant.
I decided when my little one was about 9 months old that I wanted to try my hand at photography once more so I borrowed my father-in-law's camera again, now a crop sensor Nikon, and started up. I moved up to buying my own Canon 60d within a year and began a plan to work with families and children.
Soon the wedding bug bit me and I dove head first into second shooting for weddings, realizing quickly they are my passion. Within the last two years I have shot almost 100 weddings as a lead and second shooter, been able to upgrade my gear significantly, and grow my skills exponentially.
I still do some portraiture, event, and corporate work but my heart and soul belongs to weddings. It seems like 6 years has been a long time but the bulk of my growth has been in only the past two. Talk about growing pains!
2: What was your first camera and where is it now?
I really don't know where that first Olympus camera is that I borrowed from my father-in-law. I assume he trashed it. The first camera I purchased was a Canon 60d with a nifty 50 1.8 lens. I loved the color this camera produced. I sold that little guy within a couple years to upgrade to a full frame.
3 : How did you learn your photography?
Honestly, trial and error, lots of YouTube, researching online, workshops, working with other photographers, and a few workshops. I don't have a formal degree or schooling in it so I know there is still so much to learn.
4: What camera system do you currently use?
Currently I use Canon with a mix of Sigma and Yongnuo.
5: How many times a week do you get out to take photos?
I shoot for at least once a week in my slow season, even if it is just with my little one. In my busy season I'm out two or more times a week minimum. I would like to do more non-portrait work though such as capturing nature or architecture. I feel like it pushes me when I don't have a person to work with!
6: What type of photography are you most passionate about?
Weddings. Hands down. I absolutely love weddings. I love the romance, the hustle and bustle, the joy, everything about them.
I would say my second passion is boudoir. Having worked with so many new moms, their boudoir sessions helped them see that they are still a woman and wife before they are a mother (an often draining and less-than-sexy inducing role). Plus the joy they have when they receive their photos and realize how their spouse truly sees them as beautiful is priceless.
7: Tell me about your approach when you go out to photograph, Are you looking for anything in particular. E.g camera setup, locations, type of light etc..
I am a relational person so for me, I am constantly looking to get to know my clients. I get to know their personalities and chemistry (if they're a couple) to better know how to suggest posing, location, and what type of light I want to use. I want my client's photos to fit who they are so I take time to talk and make their photos fit them, not them fit my style. Finding good light to work with is always an important factor as well. I have to see what's available and determine how to use the natural light around me to create the best image I can.
8: Are there any photographers who you take inspiration or have influenced your photos?
I cannot say there is one single person who influences me, but rather a handful of folks from various styles and types of photography that I find inspiration from. Because I tend to focus only on people, landscape and nature photographers constantly remind me to take a step back and focus on the whole environment.
A couple often chooses a venue for a specific reason so stepping back and getting a wider shot helps capture more of the beauty of the place they chose to say "I do." Documentary photographers remind me that it's ok not to curate every image and it's sometimes better just to capture a moment as it is and how it is.
I could go on and on but I think it's important not to focus on being just like someone else, but rather letting how they think about their images influence you once in a while to get out of your comfort zone.
9: What is your preference Jpeg or Raw?
I always shoot in Raw. The ability to fix mistakes I still often make is much greater than when I shoot in Jpeg.
10: What software do you use to edit your photos?
I use Lightroom and occasionally Photoshop if I need to.
11 : Step us through your photography workflow starting from when you download your photos.
I will open up all the Raw images in Lightroom, I then cull them down by assigning them a star rating, then sometimes one more cull and another star rating.
From there I begin to edit, often batch editing non-portrait images, and I often cull down a bit more once I see a final image. After I'm all done I export to a folder, upload in my client gallery and send it off!
12 : Do you use any tools or accessories to speed up your photography workflow?
At this time I do not. I have friends who encourage me to use things like Photo Mechanic but I have yet to make the jump.
13 : How do you keep your photos safe? Do you have a backup system or play it lucky?
I keep them forever. With the affordability of hard drives and cloud space there is no reason to delete anything. I currently have two hard drives, one active and one archive.
Once I'm done with a session I will upload the final images with the raw's onto the archive hard drive for safe keeping.
Once the archive is filled, I'll start a new one. And all the final images are backed up in a cloud server so at minimum those can be retrieved.
14 : How do you organise your photos?
I am not a naturally organized person, but I do manage to keep my files in place.
I have folders for the different types of sessions I do (Weddings, Seniors, Engagements, Etc.).
Then each has a subfolder with the session name, another subfolder for the Raw images, Proofs, and Final images.

15: Do you print your photos or keep them digitally?
I don't currently print them. My clients can order prints through their gallery.
16: What are your thoughts on photography competitions?
I have only ever entered a free competition through Shoot and Share and I loved it.
It's voter base consists more of the untrained general public but they are the ones hiring me so I would like to appeal to their taste. I don't have any experience with paid competitions so I can't really speak to those.
17: If you could change anything about photography industry, what would it be?
There would be more community. I have managed to surround myself with a wonderful community but I still run into so many photographers who are only about themselves.
They are so focused on their own brands, their own fame, their own businesses that they forget who they are serving and that they too, were once new.
They start drama and take the fun of of photography. I would like to see more people making their art fit their clients, not their clients fit their art, more people supporting up and comers rather than using and mocking those they deem "below them."
18 : If you could take photos with anyone for one day, who would it be and where would you go?
This is hard to narrow down, but I would have to say my friend Courtney Larson of Inloveness Photography. She is a photojournalist and her style is vastly different from mine.
But I admire the way she is able to see pockets of light and the most seemingly unusable environments to capture moments as they are.
She does not curate her images to fit a specific look she wants, she just captures them as they are and I want to watch her brain in action for a day.
I would probably just want to walk around a city with her capturing ordinary moments because I think she would make the mundane look amazing.
19: Your camera bag suddenly catches fire. You can only save 3 things, what are they and why?
I save my 5dmkiii because it's expensive and it's my go-to right now. The dual card slots are a must for me for wedding days. Also my Sigma 35 Art, my baby.
Once I upgraded from the nifty 50 to the 35, it was the only lens I had for well over a year. I learned to be resourceful and creative with that lens to make it work for a variety of situations.
I would also save my Canon 70-200 2.8. That thing is a beast and a total workhorse for me on wedding days.
20 : What advice would you give to a new photographer that you wish you knew when first starting out?
You hear all the time to stop comparing, which is true. I think one of the most important things is to learn from those around you.
I learned so much from my peers, especially working with such a variety of people. I learned both what to do and what not to do, various ways to do the same thing, and more efficient ways of working.
Through working with others of different styles, I found my style. Plus the networking opportunities this creates is invaluable.