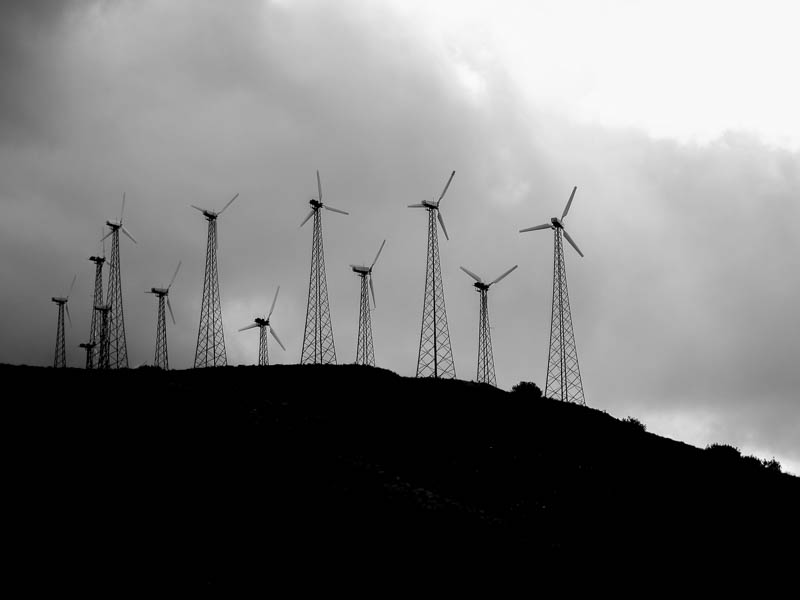 I might be biased but I think photography is one of the best hobbies that anybody can take up.  Which is why I encourage so many people to get started in photography.
The beauty of photography is that it's up to you how serious you want to get with it.  
Do you want to take photos of your family so you can preserve memories?
Or 
Starting a photography business to make a living for it.
I'm not concerned if the next person I introduce to photography may be my competition one day.  I just get a kick out of enjoying the creative aspect of photography and what I can offer us.
I love how technology has advanced so much in that now have a very capable camera in our pockets everywhere we go.  And this is what encouraged me to write a 3,856 word article about it.
Photography has become a very low cost entry compared to what it was 20 or 30 years ago. 
I personally wish more photos were printed and displayed in books and wall art, rather than only kept as a digital images.
I personally think now, more than ever, people should be taking more photos and understanding what a good photo is, and how to take one.
Here are 10 tips to get started in photography and I bet the first point is gonna shock you!
1. Don't buy any equipment just yet.
Firstly to get into photography you don't need to buy any equipment if you already have a mobile phone. The most important thing is to just get started and not use equipment as a roadblock.
You're probably thinking the quality of photos that comes out from a mobile phone camera compared to say a Micro Four Thirds camera or digital SLR is not as good. 
And that's true but if you have no idea how to hold a camera or even know what the settings on a camera do.
Then it doesn't matter if you have the best camera or the worst camera.  Your photos are still gonna be the same more or less.
Once you become comfortable using your mobile phone to take more than adequate photos,  you'll find that over time the limitations of the camera in your phone will limit you and that actually is a good thing because your start trying to understand what you can and can't do with your cell phone.
These limitations will help you understand what camera you should get next. Is it going to be microphone thirds that has an attached lens or are you going down the route of something that has removable lenses and gives you a bit more flexibility. 
So to start simply use the camera in your phone and try to work within the limits of the camera. If you find that your camera does it's best work outdoors and photographing indoors it's rubbish,  then work within those confinements and try to get the best photo possible.
The same thing would also apply when you do move up to a more capable camera.   You will find the next Camra you buy will have limitations. The limitation will be less than what it is on a mobile phone camera. 
2. Learn camera basics
The next obvious step would be to learn the basics of using a camera and this also applies to a mobile phone camera.
Since you will be using your camera in Auto.   Learn about composition and the rules of Thirds.   Also be aware of distracting objects within your pictures.
An example would be if you're photographing your children or partner and you put them in front of a tree and the tree makes them look like they have antlers growing out of their heads.   You will more than likely laugh about it afterwards but it just won't make a nice photo.
My recommendation is to keep things simple.
Start with one object in the frame and then progress from there.
For instance, if you're photographing a person put them up against a wall near a window. Make sure there's nothing on the wall like a picture frame and if there is just remove it. 
Take a photo and see what it looks like.  Where is the light source coming from? Is it from the side or front on to your subject?
When you're first starting out you may be asking yourself am I doing everything incorrectly?   I want to be brutally honest and say stop second guessing yourself. Otherwise you will force yourself to make mistakes. 
Because we'll be working in Auto mode you only need to concentrate on the composition and where the light is coming from.
so…. 
Take one photo with the subject facing the light source.   Take another photo with the light source coming from the side,  and another photo with the light source behind your subject. 
From these 3 photos which photo looks the best?
Keep this in mind for the next time you take a photo and be aware what the light source is doing to your photos. 
Also remember that the larger the light source the more even it will be on the subject.  The smaller the light source the more harsh the light and it will create more defined shadows. 
3. Composition
Next, we move on to composition within a photo. The most well known composition technique is using the rules of third.
The idea is that your screen is broken up into a six section grid. Three vertical and three horizontal, the idea is to place the subject or thing of interest on one of the intersecting lines. 
All modern cell phone cameras allow you to display the Rule of Thirds grid so you can do that from a menu.
As to which orientation you should use, portrait or landscape.  This would actually depend on what your photographing and what you want in the scene.  
If it's a person and there's nothing special in the background then putting your camera into a portrait orientation and zooming right in will get you the best results. 
If you have a group of people or even just one person in the photo but you also want to capture the background then putting your camera in the landscape orientation would be the way to go. 
Once you start getting to grips with using composition to make your photos more pleasing, making sure their is nothing distracting in your photos and being aware of your light source.
4. Camera settings
The Next Step would be to learn about shutter speed, aperture and ISO.
If you're using a mobile phone or a simple point and shoot camera you may have to dig into the menu settings to make those changes, which is one of the differences between a dedicated camera with the dials on top, it makes it easier for those changes to be made.
Shutterspeed, aperture and ISO all allow you to control the light coming into the camera. But when you make adjustments to each of them they change the look of your photo.
 Here is a simple way to understand what all three do.
Shutter speed allows you to control movement within the photo.  
A fast shutter speed will freeze the subject within the frame e.g  1 / 1600.
A slow shutter speed will allow some movement and cause a little bit of Blur to happen if your subject is moving e.g. 1 / 100.   Also a slow shutter speed can increase the risk of camera shake if it's too low.
A slower shutter speed will allow more light in. A faster shutter speed will do the opposite and restrict how much light is coming through the lens.
Generally when you are setting the shutter speed it is 1 over the length of the camera lens.  For example if you have a 50 mm camera lens. Setting a shutter speed of 1/50 will give you a good exposure as long the aperture and ISO a set correctly.   It will also reduce any camera shake or blurriness in the photo.
You can certainly photograph something with a slower shutter speed but that will increase the risk of a blurry photo than if you were to put the settings with a higher shutter speed.
Aperture controls how much of the photo is In focus.  
A small aperture which is generally a higher number e.g F 16 allows less light in but it means that more of your photo will be in focus, which is excellent for nature photography and landscape photography.
A bigger aperture means the number is smaller and limit how much of the photo is In focus e.g f 2.8. This is great if you're photographing in low light conditions or if you want to isolate the subject in the foreground, by making the background blurry.
ISO controls how sensitive the camera sensor is too light. 
The higher the ISO will give you better performance when there's less light in the room such as indoors reception hall or photos at night-time e.g  iso 6000. But the drawback is your photos will have what is known as digital noise and can cause your photos to look grainy.
When you set a lower ISO your limiting the sensitivity of the camera sensor which in turn means that you need more light to come through the lens to properly expose your photo e.g iso 100.  When it's really sunny outside and you're trying to take photos, a lower ISO is better because there will be so much light coming through the camera lens hitting the camera sensor. 
Once you start to understand these three settings you can start adventure into using your camera in manual.   
Manual mode will give you the greatest control over your camera but if you are starting out it will be frustrating, which is why I recommend having an understanding of these three settings before going to manual mode. 
 Start off with one of the creative modes instead, either AV which is aperture value or TV which is time value.
AV means you set the aperture i.e. how much of the photo do you want in focus and the camera will work out the shutter speed and ISO.
TV means that you set the shutter speed and the camera will work out the aperture and ISO for you.
Both have their pros and cons and it's up to you to just try them out and see which one you prefer.
P mode or program mode is an semi-automatic creative mode. Meaning that the camera will for the most part be in automatic mode but you have the ability to change the aperture, shutter speed and ISO and the camera will do it's best to work out the other two settings to get the best exposure.
Don't forget to dig into your camera menus as the settings in here can make working with your camera more enjoyable.
5. Plan what you want to photograph
Planning out your photo session is important to you enjoying your photography and getting the results that you're after.
I like to set myself challenges where I pick a subject and try to photograph that for the day.
If you're interested I run a weekly photo challenge that is completely for you take.
Simply walking out of your house and photographing whatever comes in front of you may work if there are interesting things to photograph.  You'll find that the majority of the time it won't be the case, and you're simply just photograph the same thing over again, which can get boring.
So, to maximize the chances of you taking excellent photos you need to plan the photo session.  And even then a well-organised photo session can go downhill because of elements that are out of your control, such as the weather or access to a location changes all of a sudden.
The Sydney New Years Eve fireworks is some of the best you'll ever see.   I've been going for many years every time I try to get photos from a difference Vantage Point.  And what I like to do is to get photos that have some sort of foreground interest, just like you would in a landscape photo and also something in the background. 
 One year,  where I scouted out a location that was from a vantage point no one else that I could tell had photographed from.  
Some of my planning was,  I would get there 12 hours before, so I could place my tripod, the lens I would need to create my Panorama, and if I had to have a backup location,  where would I go and would this location also work if it was raining?
Well with all the planning that I did , I simply couldn't anticipate the Rangers closing down an access road on the day to limit the amount of people damaging native plants on New Years Eve. 
It also meant that my backup location couldn't be accessed!  
What I had to do was to photograph the fireworks in a different way incorporating the crowds that were looking at the fireworks rather than Australian landmarks and boats like I originally had planned.
6. Make mistakes and learn from them
It's OK to make mistakes, in fact I encourage it. Otherwise you will never grow as a photographer and you won't learn anything new.
The best way to do this is to look at all your bad photos. All the outtakes, the ones your wanted to delete straight when it was time to edit.
Look at these photos and work out what's wrong with them. It's not in focus, composition is off, the photo is just boring, basically nothing of interest in the photo.
Trust your instinct if you look at a photo and it doesn't appeal to you then it is probably a photo that you should discard.  
I like to use the method that if I look at a photo for a few seconds and if it doesn't draw me in or want to edit it then I move onto the next one.
To a new photographer it might be hard to work out if a photo is good or even if it needs some slight tweaks. A good place to get advice on a forum or photography group.  Be warned that some people can be harsh and if you are going to ask for advice then you need to honestly take it on board and not get upset when someone gives you a constructive criticism.
7. Be consistent
Consistency is probably one of the most important things you can do to get better at photography.  Exactly like when you learnt to ride a bike, the more you had a go at it, the better you become and evenly you could ride without any assistance from the training wheels. 
The same thing applies with photography and at the beginning your photos are going to look average at best and you're probably going to be a little bit discouraged. 
But we all have gone through that, and you need to understand that with all the photos you see online the photographer would have been in the same position as you when they first started out. 
No one ever picked up a camera and started taking stunning photos without practising the craft first. It takes years of patience and practice to become good..
You need to understand that even professionals sometimes take average photos and that's what makes the difference between someone that is new compared to someone that has worked at it for many years, the ratio of good to bad photos is higher.
To be consistent there has to be no excuses. No Excuses about the weather, the equipment and definitely no "I do not feel like it today".
This is why I tell new photographers not to buy an equipment and just use a mobile phone, because if you can make it easy on yourself, where you can always have a camera with you then that's half of the issues out of the way. 
Next is what to photograph and that's why you need to plan. So picking one thing to go and photograph,  but you need to do it on a consistent basis so if it's every lunchtime, do it every lunch time. If it's every second day or every other weekend that's fine.  As long as you've been consistent, and that you're taking something away from it.
Don't get ahead of yourself and try to do so much that it overwhelms you. 
Try this, to start using your mobile phone and go out and photograph at lunchtime even if it just means walking down the road to give yourself something to photograph.
I recommend you photograph only one subject for a short period of time, say for 15 to 30 minutes.
If you go over that time that's great it means that you're getting into it.
Put yourself into a schedule when you photograph, it could be on the way to work, on the way home for work or even on the weekends could be a perfect opportunity if you have the time for that.
8. Take inspiration from other photographers
It's important to note for your own sanity that a lot of photographers you see online have been working at perfecting their craft for many years. 
So don't feel discouraged that your work is not equal to theirs because we all have to start somewhere. I bet if you ask any photographer to show you some of the early work you'll definitely see a big difference.
To fast track your learning I encourage you to take inspiration from other photographers that you like their work.
Take one photo and see if you can come close to replicating it I should point out that a lot of photos you see on online have been edited and did not come straight out of the camera like you see online. 
So if you see a photo that looks a certain way or has a certain type of feel to it most of the time it's because of the editing and what you need to understand or what you will learn overtime is how much was done in the field and how much was done by editing.
So if your photos don't look exactly the same that's OK, the purpose of getting inspiration from other photographers is to get ideas.
When I started photographing sports, I was drawn to photos that was of the peak action but were  also a very tight crop of the action.
And so I started to learn how to take photos like that and the players that were purchasing my photos they were commenting on how the photos had looked and in particular how close I was getting to the action.
So as you can see by mimicking other photographers you eventually put your spin on a photo, so don't be afraid to try to mimic some of your favourite photographers to fast track some of your learning.
9. Learn the basics of photo editing
Try to practice editing your photos so they look realistic and pleasing to the eye. You should learn to do this first before you go nuts and get all conceptual and do head swaps and the like such as removing people from the background because you need to understand the basic so you have a foundation before you can move on to something more advanced.
I should point out that it's very easy to go overboard and if you have a feeling that the photo looks off it most likely is. 
So when it comes to moving the sliders, move them a little bit of time and you'll see less is usually more when it comes to a basic clean edit.
Start off with the exposure slider to fix up your photo when they are dark or too light.
White balance can help to drastically improve a photo and change the mood of it very quickly.
The shadow slider brings out detail in the shadows.
Contrast slider can add a little bit of pop to your photos
The sharpness slider should be done last.
If you start with these 5 tools or sliders you'll get excellent results for a quick edit.
From here you can learn other tools such as LSH slider and tone curve.
10. Try different genres of photography to see what interests you.
This is especially important to grow as a photographer and expanding to different genres will help you understand light better and also put you in situations that may be out of your comfort zone. This will make you learn how to control your camera in different situations.
I always photographed outdoors. It wasn't until I started doing events that required me to photograph in poorly lit  reception halls that I really started to understand what my cameras we're capable of.
I started off photographing landscapes and quickly worked out that I had a passion for sports photography which led me onto portraits and then later on to event work.
I recommend starting with a genre that you particularly like, once you become comfortable, try similar genres that are offshoots of that type of photography e.g If you're into Street photography maybe you may like to try outdoor family portraits. 
Frequently asked questions
When should I upgrade my equipment?
You should upgrade your equipment when you find what you're currently using to take photos has limitations that are  holding you back.   
E.g. if you have a wide angle lens and you'll find that you always need to get closer to your subjects but it's not possible for you to move closer,  investing in a telephoto lens would be a good choice. 
If I spend too much time editing photos am I doing it wrong?
This is very subjective because it depends on the type of photo and what you're doing to it.  if the type of editing that is removing objects because you weren't paying attention when you photographed it then spending your time removing a tree, person or background may not be the best use of your time.  
If I want to move away from Auto mode what are my first steps?
Start using your camera's creative modes such as Av and Tv will help you to move away from Auto Mode. 
Av allows you to change the aperture, but the camera controls everything else.
Tv allows you to change the shutter speed and the camera will take care of everything else. 
Once you have a good understanding of how these two settings work. Try using Manual mode to adjusting one setting at a time to get the correct exposure.
Do I need expensive software to edit my photos?
Absolutely not.   if you're using a mobile phone I recommend you use the built-in software that comes with your phone.  If you need a bit more editing tools I recommend using snapseed by Google, it's free. 
Lightroom is very useful if you want  to edit large amounts of photos but there is a monthly fee. A free alternative is darktable.
If you want to do photo manipulation Photoshop is the industry-standard but there is a monthly fee attached.  a free alternative is GIMP.